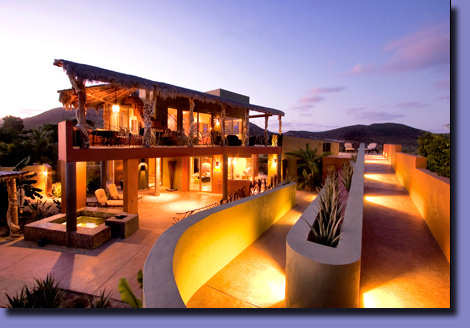 Casa Cabo Pulmo is a luxurious new home with spectacular views of the Sea of Cortez and the Sierra Laguna mountains. Designed by architects House and House in modern Mexican style, it is a 3 bedroom, 3 bathroom home sleeping 6 to 8 easily. This unique home was featured in an article at Houzz.com. Email casacabopulmo@gmail.com.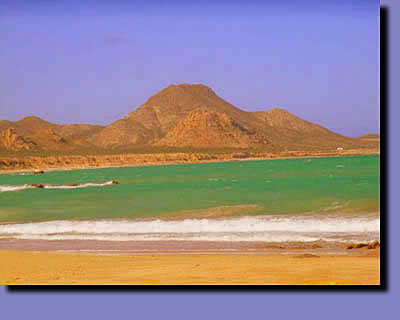 Casa Cabo Pulmo sits in a little village, Cabo Pulmo, on the Baja peninsula of Mexico. While we are only 1.5 hours north of Cabo San Lucas (and its international airport)…we are a world away. The village is 6 miles off the paved road in the heart of the Cabo Pulmo National Marine Park – a World Heritage site. We are completely off-grid using solar power and well water. The skies at night are dark. The air is quiet.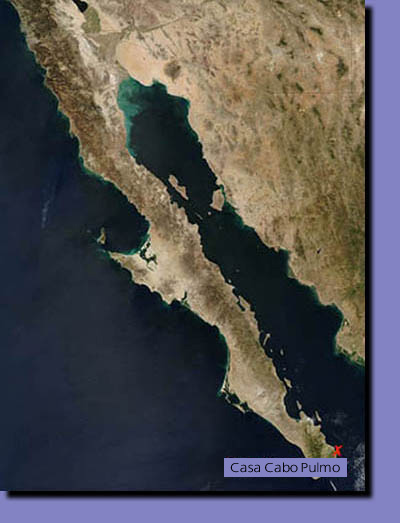 This modern Mexican home is filled with art and furniture by local artisans. The wrap around deck on the second floor provides panoramic views of the Sea of Cortez and the majestic mountains that protect this old fishing village. Five restaurants and four dive shops provide peaceful diversions.